Our speakers provide invaluable insights and takeaways for your organization. The reality is that today's intricate business challenges require a variety of perspectives to be effectively resolved.
Companies that fail to appreciate a range of viewpoints miss out on growth opportunities and stifle innovation.
This highlights the importance of cultivating a diverse workforce. However, diversity itself is not the ultimate objective; it is the result of an organization's commitment to inclusivity: actively seeking diverse talent and valuing individuals regardless of their background.
These presentations will enhance your understanding of the actions organizations can take to foster inclusive cultures, encompassing aspects such as hiring, professional development, retention, and succession planning.
Introducing our newest speakers:
Claudia Chan

Claudia's movement today is addressing the emotional labor crisis of working women and mothers. She believes though women have made advancements in business and leadership, their success has been built on burn-out not wellbeing. Balancing the productivity needs of employers with the mountain of family and household responsibilities is at the heart of the crisis.
She has launched Claudia Chan's Inner Circle where she coaches a proprietary framework "Whole-Self Power" that helps women recalibrate their mindset and work-family organization to lead with more authenticity and ease.
Glen Guyton
With over 30 years of practical experience, Glen has a wealth of knowledge and expertise to help organizations navigate the complex nature of culture. His approach to consulting is rooted in his belief that true change requires systemic and individual-level transformation. He is passionate about helping organizations break down the systemic barriers that many marginalized individuals face to create more equitable and productive environments.
Sarah Petherbridge
Passionate and authentic disability awareness trainer helping businesses of all sizes become more disability confident and create inclusive workplaces for people with disabilities. She was born profoundly deaf and communicates by way of hearing, lipreading, some BSL and intelligent guesswork! Sarahh draws on her experience of working as a professional with a disability in a corporate environment for several years. She rose to the challenge of becoming a very experienced senior manager with a profound deafness in a large global organization, EY.
While at EY, she helped set up an employee network called Ability EY which at the time of my departure had over 500 members. This network provides support to people working at EY with disabilities/conditions including mentoring and coaching. Sarah also provided awareness training to help EY become more inclusive for people with disabilities and collaborated with various operational strands of the business to improve accessibility.
Dr Marcus Collins
Dr. Marcus Collins is an award-winning marketer and cultural translator with one foot in the world of practice—serving as the Head of Strategy at Wieden+Kennedy, New York—and one foot in the world of academia—as a marketing professor at the Ross School of Business, University of Michigan. Prior to his advertising tenure, Marcus began his career in music and tech with a startup he co-founded before working on iTunes + Nike sport music initiatives at Apple and running digital strategy for Beyoncé.
His deep understanding of brand strategy and consumer behavior has helped him bridge the academic-practitioner gap for blue-chip brands and startups alike.
He is a recipient of Advertising Age's 40 Under 40 award and Crain's Business' 40 Under 40 award, and a recent inductee into the American Advertising Federation's Advertising Hall of Achievement.
Alton Chung

Japanese-Korean storyteller Alton Takiyama-Chung, grew up with the superstitions and the magic of the Hawaiian Islands. He has created national award-winning stories of the Immigration of the Chinese into the US, stories from Hawaii, and Okinawan memories of WWII. He performs stories about the Japanese American Experience of WWII from the veterans and those in the incarceration camps, and also tells stories from the Plantation Days in Hawaii.
He has been a guest lecturer at the University of Washington, Oregon State University, Pacific University, Florida Gulf Coast University, and the University of Hawaii.
Stephanie Nogueras

Stephanie Nogueras is an actress of Puerto-Rican descent who happens to be Deaf and proficient in ASL. She can currently be seen starring opposite Craig Robinson on the TV series Killing It (Peacock) and on episode 2 of the new anthology series The Accused (Fox.) Other TV credits include The Good Fight, Criminal Minds, The Magicians, and Switched at Birth. Stephanie earned a Liberal Arts and Science Degree from Rochester Institute of Technology. When not acting, Stephanie mentor's students and families, teaching them American Sign Language and deaf culture.
Daina Ramey Berry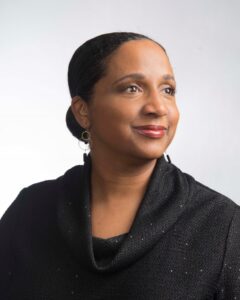 Dr. Berry is an historian, a "scholar of the enslaved," and a specialist on gender and slavery as well as Black women's history in the United States. She is the award-winning author/editor of six books.
Her most recent publication, A Black Women's History of the United States, co-authored with Kali Nicole Gross, is an empowering testament of Black women's ability to build communities in the face of oppression, and their continued resistance to systemic racism and sexism. Professor Berry completed her BA, MA, and PhD in African American Studies and U.S. History at the University of California Los Angeles.
Juliana Londoño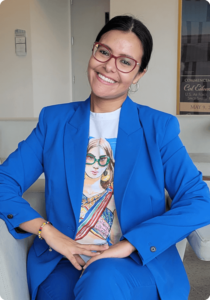 Her business is focused on the awareness, education and intersectionality of mental health and the Latino/BIPOC communities. She partners with institutions of higher education, non-profits, and other businesses, leading workshops, trainings, and speaking engagements.
Juliana serves the Board for ALFPA-NJ and America Needs You-NJ. She has been awarded several leadership awards and continues to be a leader in her community. During her free time, Juliana enjoys figure skating and spending time in nature.
Jess Meredith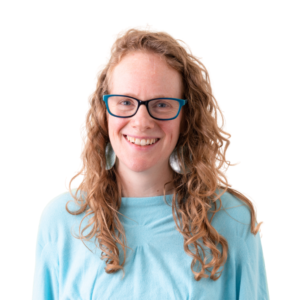 She is a proud ADHDer and parent to wonderful neurodiverse children. She is on a mission to create inclusive environments for those with a neurological difference such as ADHD, autism and dyslexia, from schools to the workplace, and beyond.
Jess firmly believes that to create truly inclusive societies we must all accept and embrace our neuro-diversities. She uses her lived experience and the power of storytelling to deliver unforgettable talks. Jess is a staunch advocate for reframing the narrative around neurodiversity.
She has delivered talks and spoken on panels for Accenture, The Adecco Group, Capgemini, Coulter Partners and more. Jess' social enterprise, Differing Minds, supports organisations to be more neuro-inclusive through training, speaking, consulting and coaching. Differing Minds also delivers lessons to primary school children about neurodiversity to firstly, improve the school environment for neurodivergent children, and secondly, to create the change needed more broadly in society by educating and empowering future generations.
Michaela Ayers

Michaela Ayers is a Facilitator and Founder of Nourish, a collective that advances diversity, equity, inclusion, and anti-racism through education and events. She is also a multi-disciplinary artist whose creative practice examines the dimensions of beauty, Blackness, and belonging.
With over 7 years of experience delivering training to corporate audiences, Michaela offers an artful approach to workshops and speaking engagements that shift perspectives while promoting behavior change. By harnessing the power of creativity and courageous conversations, Michaela cultivates climates of inclusion that build authentic relationships.
Maggie Austin

Maggie is a Boston transplant from Long Island, New York. In her free time, she loves finding places to play fetch with O'Bella (her guide dog), hiking and running with friends, baking with family, traveling (with anyone who's up for an adventure), and sometimes even riding motorcycle with her mom or a tandem bike with a friend. Maggie graduated from Gordon College with a B.A. in Secondary Education and History.
With an opportunity to complete her student teaching at the Jeremiah E. Burke High School in Dorchester, she came to the city in 2011 and has been in Dorchester ever since. After some classroom experience as both a student and substitute teacher, her attraction to the nonprofit sector triumphed. In partnership with a local church, Maggie co-founded and directed a small, nonprofit, children's theater camp in Upham's Corner.
As an AmeriCorps volunteer, she helped pilot a youth mentoring program at the Dudley Street Neighborhood Initiative (DSNI) and later supported DSNI's grassroots community organizing endeavors as a member of the Fundraising team.
Looking to delve deeper? Discover our comprehensive roster of speakers by visiting our website. If you're organizing an upcoming event, feel free to contact us anytime. We'd be delighted to schedule a call with you to assist in curating the perfect event.