Future is Female and Tech | Diversity & Inclusion | Cognizant
In person recruiting event in the city of Dallas,Texas. For this request we worked on the marketing, and in recruiting tech talent from the area to attend the event.
Her Time is Now presented by JP Morgan Chase
This one day in person forum was transformative for every attendee, the focus was to invite women in leadership and tech, having a total attendance of 300
First Generation Activist
This global forum was held virtually, with a total of 400 attendees, 20+ company partners and 45+ internationally recognized speakers. This forum is a forum
Desnormaliza la desigualdad de Genero
This forum series is a partnership we launched in Latin America to educate, inform and empower the LATAM community. Each digital forum sells on average 2000+
Companies working with
NOTA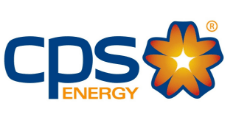 Companies can no longer afford to overlook cultural shortcoming by falling back on statistics or quotas. Instead, they must humanize the numbers and open the conversation internally.
What if the few people you're
losing

are actually your

best

and

brightest?
Employee turnover is expensive. From advertising and recruiting to training and lost productivity, costs add up quickly for organizations that fails to actively invest in their workforce. For a salaried worker earning $60,000 a year, your company will likely spend $45,000 to replace them. How much is it costing you?
Our work is an
opportunity


for your company to:
Commit to change, even if it's hard
78% of employees said they work at organizations that lack diversity in leadership positions. (Harvard Business Review)
Retain and Train your Workforce
67% of job seekers consider workplace diversity an important factor when considering employment opportunities (Glassdoor)
Strive for Equity and Equal Representation
Higher representation of women in C-suite level positions results in 34% greater returns to shareholders. (Fast Company)
Introduce tools on how to be Inclusive Leaders
More than 50% of current employees want their workplace to do more to increase diversity. (Glassdoor)
Shift from Diversity to Acceptance
Companies with higher-than-average diversity had 19% higher innovation revenues. (Harvard Business Review)
NOTA Inclusion offers strategic solutions to increase employee fulfillment and company productivity through inclusion and diversity initiatives, conferences and out of the box thinking.
Our work

speaks for itself

Highlighting the numbers from our 2021 virtual Women Ambassadors Forum
600
Total number of attendees from corporate leaders. entrepreneurs, university students to social workers.
5000
Total number of social shares, likes, comments, posts, messages and polls answered
83.8

K

Total number of minutes that users have had the forum platform open, whether on their mobile or web browser
606.8

K

Total number of actions across all users, including clicks, messages and posts
See what
NOTA

can do for You
Soniya Sheth
L'Oreal Executive Committee Member - 21 Years General Management / Marketing / Talent Management / Organizational Change
Ingrid worked with us in coordinating and executing L'Oreal USA's annual Equity Event this year. Her incredible passion and knowledge in the area of gender equity combined with her network of female activists, entrepreneurs and influential voices enabled us in delivering our first 2-day virtual Equity Event with the top 200 leaders of our organization. Ingrid took the time to understand our key objectives and then proceeded to masterfully manage all aspects of speaker engagements, creative and production that resulted in a flawless execution of the event. Thank you Ingrid and I look forward to our continued partnership!
Kye Mitchell
Chief Operations Officer Kforce
"Ingrid is a very dynamic speaker. doing wonderful work as an activist for women. I worked with her to do a seminar for International Women's Day for a group of female executives. She was engaging, personable, fun and so knowledgeable. She knows how to get people to connect even in a zoom virtual format. I am already looking forward to finding another opportunity to partner again with NOTA."
Kim Kardash
Senior Inights Manager at Edelman Financial Engines
Nota Inclusion worked with the Women in Leadership committee at Edelman Financial Engines to host our Q2 event for all 1,500+ employees. Ingrid was passionate, personable, and professional. She has access to an incredible network of speakers. From the event content to logistical planning, to day-of execution, Ingrid was a fantastic partner. Together we created an educational, unique, and impactful event for EFE employees around inclusion and allyship. I would not hesitate to work with Ingrid again. I highly recommend her expertise. There is a NEED for her expertise!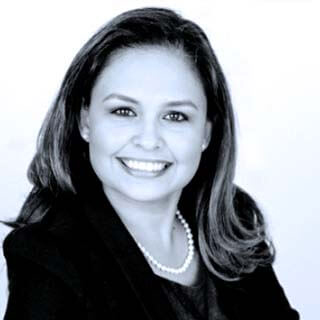 Gina Bokas
Director of Technology at Nielsen
Ingrid is an incredibly powerful uplifting speaker. I admire her amazing work as an activist for women and passion to champion the women empowerment movement across the globe. I worked with her during our first global summit for the WIN (Women In Nielsen) resource business group, hosting over seven hundred associates globally. She is phenomenal, engaging, personable, energetic and so knowledgeable. She knows how to get people to connect even in a virtual format. I am already looking forward to finding another opportunity to partner again with Ingrid.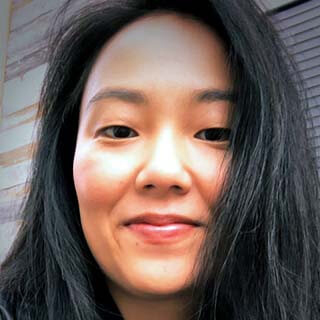 Tuesday Hagiwara
Global Director of Content Marketing at Nielsen
Ingrid's passion is infectious and her spirit indomitable. Nielsen's Women Business Resource Group, Women in Nielsen (WIN), first began working with Ingrid in early 2021. Many of our representatives attended her galvanizing event, the Women's Ambassador Forum in Spring of 2021. This forum served as a model and inspiration for our own leadership summit, which we held in September 2021. The WIN BRG and Nielsen have continued to work with Ingrid, supporting such initiatives as "Coding for a Change", not only because we believe in Ingrid's mission but because she is an inspiration to each and every one of us. She brings light to every project and hope to every story.
Making the World a more
Inclusive Place