Justice was recently hired as the Global Head of Diversity, Equity and Inclusion for a Fortune 500 company. Responsible for driving a more integrated global and regional approach to diversity and Inclusion across the employee experience.
Justice role includes:
Develop and oversee all employee related diversity initiatives
Develop and oversee implementation of internal and external DE&I communications plan
Oversee all employee resource groups (ERGs)
Develop employee diversity curriculum and monitor trainings
Publish DE&I related curriculum, articles, chapters
Problems Justice Faces:
Lack of creative support from the Marketing Team
Lack of time to vet and find the right trainers and speakers
Lack of support from tech team to produce training content
Lack of resources
Justice meets
NOTA Inclusion
Ok justice, we need to start by asking you... what do you need to accomplish this year? And how can our company take the heaviness out of your initiatives?
Amazing! here's what we take from your plate...
Diversity Awareness Months Complete Design and Experience Execution
Quarterly Workshops customized to elevate your culture
Curated DE&I Leadership or gender focused hands-on trainings
Alignment and graphic identity of employee diversity groups
Don't worry... we got YOU cover!
Here's how we can
serve Justice, YOU and your ERGs
Think of NOTA as an extension to your DE&I team
Diversity Awareness Months Complete Design and Experience Execution
This is our opportunity to help you develop and design inclusive awareness months such as, Hispanic Heritage Month, Black History Month, Native American History Month, PRIDE month to name a few. We build everything from the content calendar, graphic design and creativity, Speaker Suggestions, Activities, Book and Article write ups. Building a month where people can feel seen, appreciated and acknowledged.
Quarterly Workshops customized to elevate your culture
This is an opportunity for your company to uild momentum, and introduce topics and areas of practice that can lead into inclusive cultures. If your company is global, these sessions can be uploaded into an internal program where your employees can watch on their own time.
Let's give a face, alignment and Identity to all of your employee diversity groups
One way companies achieve DE&I is through communities of Inclusion- employee-led groups that promote diversity and a culture of belonging. These communities provide a safe space for employees to discuss topics and participate in activities. When it comes to randing, they rely on makeshift logos that vary widely in quality, consistency and branding. We help design logos that are suitable for the company's website, there is consistency and alignment between all groups and more.
Curated DE&I Leadership hands-on training or Company Wide Conference (Digital or In Person)
The idea is to design an experience based program with the goal of introducing and practicing concepts that bring awareness, resources, and tools to sustain a culture of belonging. We will customize this program to meet the needs of your leaders and employees, while also elevating their potential to lead inclusively.
What our clients
have to say about our work:
Ingrid worked with us in coordinating and executing L'Oreal USA's annual Equity Event this year. Her incredible passion and knowledge in the area of gender equity combined with her network of female activists, entrepreneurs and influential voices enabled us in delivering our first 2-day virtual Equity Event with the top 200 leaders of our organization. Ingrid took the time to understand our key objectives and then proceeded to masterfully manage all aspects of speaker engagements, creative and production that resulted in a flawless execution of the event. Thank you Ingrid and I look forward to our continued partnership!
Soniya Sheth
L'Oreal Executive Committee Member - 21 Years General Management / Marketing / Talent Management / Organizational Change
"Ingrid is a very dynamic speaker. doing wonderful work as an activist for women. I worked with her to do a seminar for International Women's Day for a group of female executives. She was engaging, personable, fun and so knowledgeable. She knows how to get people to connect even in a zoom virtual format. I am already looking forward to finding another opportunity to partner again with NOTA."
Kye Mitchell
Chief Operations Officer Kforce
Nota Inclusion worked with the Women in Leadership committee at Edelman Financial Engines to host our Q2 event for all 1,500+ employees. Ingrid was passionate, personable, and professional. She has access to an incredible network of speakers. From the event content to logistical planning, to day-of execution, Ingrid was a fantastic partner. Together we created an educational, unique, and impactful event for EFE employees around inclusion and allyship. I would not hesitate to work with Ingrid again. I highly recommend her expertise. There is a NEED for her expertise!
Kim Kardash
Senior Inights Manager at Edelman Financial Engines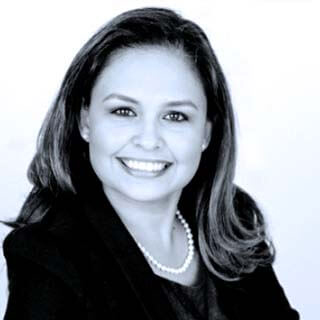 Ingrid is an incredibly powerful uplifting speaker. I admire her amazing work as an activist for women and passion to champion the women empowerment movement across the globe. I worked with her during our first global summit for the WIN (Women In Nielsen) resource business group, hosting over seven hundred associates globally. She is phenomenal, engaging, personable, energetic and so knowledgeable. She knows how to get people to connect even in a virtual format. I am already looking forward to finding another opportunity to partner again with Ingrid.
Gina Bokas
Director of Technology at Nielsen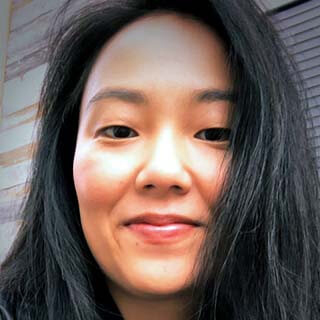 Ingrid's passion is infectious and her spirit indomitable. Nielsen's Women Business Resource Group, Women in Nielsen (WIN), first began working with Ingrid in early 2021. Many of our representatives attended her galvanizing event, the Women's Ambassador Forum in Spring of 2021. This forum served as a model and inspiration for our own leadership summit, which we held in September 2021. The WIN BRG and Nielsen have continued to work with Ingrid, supporting such initiatives as "Coding for a Change", not only because we believe in Ingrid's mission but because she is an inspiration to each and every one of us. She brings light to every project and hope to every story.
Tuesday Hagiwara
Global Director of Content Marketing at Nielsen
We're NOTA, and we do...
Inclusive Graphic Design,
Virtual Production and Logistics,
Project coordination and management,
Develop Awareness Month's or Projects Concept (Name, Theme, Design),
Vetting or managing speakers,
Training development,
Results Report...
And many more!
And so... now Justice and the team feel supported, empowered and able to accomplish all of their wildest DE&I dreams.
We can be your next ally, are you in?